9 m²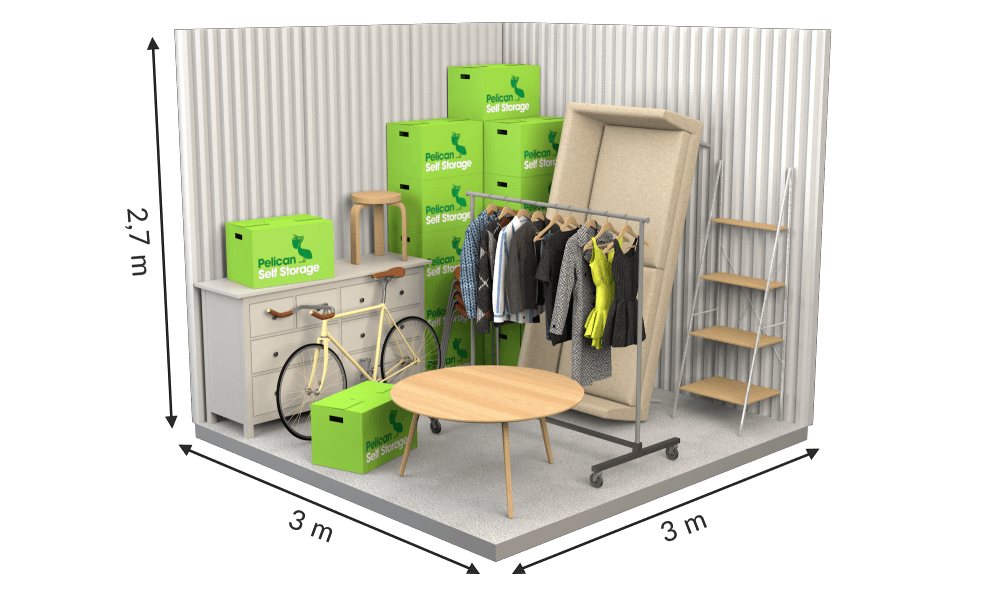 The length and width may vary, but the area is always approx. 9 m²
Unit rent
2.109 kr./mo.
Excl. Insurance
Remember: Always a free right of withdrawal until the day of moving in.
Unit details
9 m² heated unit
2.109 kr./mo.
After mo. 2.109 kr./mo.
Excl. Insurance
Space for
90 - 110
moving boxes
Space for
80 - 85
m² contents
Included:
Safe and secure units
Personal service at the location
Access to your unit 5.30 - 24.00 every day
Temperature control
We are experts in storaging and we know how much
space

you need
Are you
moving

?

If you are moving and need to store your belongings for a period of time, we recommend that you need approx. 10% of your dwelling square meters for a storage unit.

Do you know how many moving boxes you need?
We recommend:
100 m² contents
10 m² unit
How much space requires moving boxes:
Do you already know
what

you need to store?

With our size calculator you can get an accurate estimate of the size of your storage unit.

Try our size calculator
Remember, you can always change unit size
for free!